Automatic sliding door infrared sensor
1.Anti-combustion ABS enclosure
2.High sensitivity and accurate detection
3.Neat and concise design
4.Superior stability, immune to the effects of external factors like wind, rain, cold, insects,etc. automatic door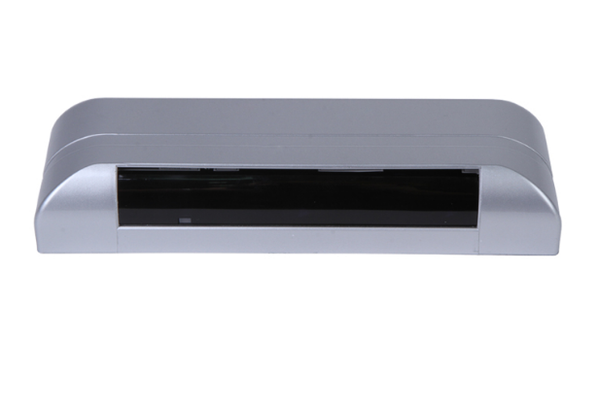 Notice of Installing
1.Please install within 3m, or the delection sensibility will be reduced.
2.Please don't put things such as curtain, flowers and trees which are easy to swing at the delecting area, otherwise will cause the error movement.
3.Please don't put in place where is invaded by vapor or oil fog. Otherwise it may cause error action.
4.Though the product has anti-interference function. In case in the nearby area more than 3 sets need to be installed, it may occur error action due to the interference. So please ensure the right installing place or ask us
5.Please don't put it in place where the reflecting light such as sun light could reach the detecting lense, otherwise it may cause error action. The back ground materials are marble and aluminum etc.
Installing Way
1.Stick installing paper on the mounting position, according to the instruction on the paper to drill the mounting hole 3.5mm and cable entrance hole.
2.Fix the underframe on the wall will two screws.
3.Fix the main detector on the underframe
4.Connect the microwave sensor and autodoor connector. The gray cable is for power supply. The yellow cable is for signal contact. Neither of them are polarized.
5.Keep the connect cable hidden.
6.Recover the outer cover after all parameters be set.
Other Automatic Doors Accessories
1. Operation
The automatic door operator is to be fully electronic operator, housed in a fully anodised aluminum transom section.
2.Controller
The intelliget controller unit can be programmed for connection to any security/alarm systems, is self monitoring and calibrating, has memory for all data on door stoke and brake positions.
3.UPS
The operator has built-in uninterrupted power supply (Battery back up) operation and security during power failure.
4.Belt Drive
Drive is by way of toothed belt, which is reinforced with fiberglass tensile members, and has nylon facing surface for tooth protection on the pulleys. This combination produces silent accurate operation.
5.Tracking
The track is self-cleaning duel linear. The upper track is made of harder stronger alloy 6351T6, and can be replaced without moving the transom. The wheel trolley is fitted with anti-rise wheels, resulting in very firmly fitted doors with operation free of any racking.
6.Locking
Electromechanical Locking: An electric lock option is available to give total security and can be adapted where manual locking cannot be achieved, i. E. Frameless toughened Glass doors. Lock is the microprocessor controlled electric locking system. The microprocessor monitors all aspects of the lock functions. E. G. To ensure the door is fully closed when the lock is 100% engaged. Terminal outputs are available to signal to security system both door positions and lock status.