Automatic revolving door manufacturer
Automatic revolving door are not only beautiful and stylish, but they also meet or exceed safety regulations, reduce the amount of fumes that enter the building, and allow easier access for people entering the building. They are ideal for locations with high traffic, especially of shoppers, and for the crutch- or wheelchair-bound.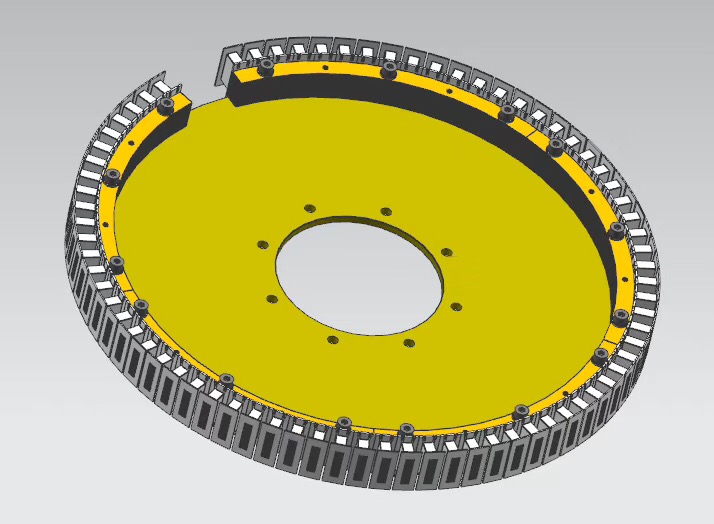 Automatic linear magnetic revolving doors functions:
Normal functions:
1. Responsive rotation: The infrared motion sensor perceives the moving objects( or signals), the door rotates automatically.
2. Anti-clamp: No need any anti-clamp sensor can avoid the door injuring the person passing by. Because people can stop the moving door by one finger when use linear magnetic drive system.
3. Emergency button: Push the button on the post, the door will stop immediately.
4. Easy open when power failure: Because linear magnetic drive is non-contact movement, the door leaf can easily open like a normal revolving door without automatically.
5. Automatically display of functional status and malfunction: The screen on the post can display the code of doors operational state and the malfunction information.
6. Speed adjustment: Frequency conversion technology can adjust the speed rotate steadily.
7. High-efficiency seal: The high-quality brush keeps draughts, cold and noise outside.
Optional functions:
1. UPS: In the event of a power failure, the urgency electric power system can supply power to keep the door rotate.
2. Fingerprint identification: The fingerprint system can limit the qualifications of passenger to improve safe performance.
3. Fire central control: The fire control signal of building links to the door, the door unlock or switch to the urgency evacuation mode automatically when the fire alarm rise.
4. Customized products according to customers requirements.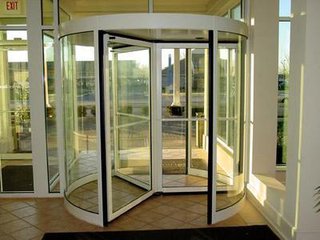 1.Can result in up to 74% energy savings, depending on usage, according to an MIT study.
2.Reduce the amount of hot air in the summer and cold air in the winter which enters the building, by cutting off the flow between the inside and outside.
3.Block the "chimney effect" which happens when elevators suck air through lower levels with open doors and push it out of vents at the top of the building.
4.Save many tons of CO2 emissions.
5.Allow large numbers of people to enter and exit the building at the same time, improving traffic flow.
6.Prevent drafts from swinging doors.
7.Keep fumes from the street from coming into the building.
8.Allow people in wheelchairs or on crutches, or people with their hands full with shopping bags or other items to more easily enter or exit the building.
9.Are perfect for hotels, airports, shopping malls, hospitals, stations, concert halls, museums, banks/financial institutions, office and administrative buildings, and more.